Russell Green, Kingston
Jénine Shepherd is a young Jamaican entrepreneur and undergraduate student. She is currently pursuing a degree in Neurological Science and Economics at Amherst College, Massachusetts, U.S.A. Having been very active in academic and extracurricular activities since her high school days at Campion College, Jénine has continued to excel holistically at the tertiary level, maintaining her commitment to community outreach at the international level. A determined and innovative young woman, Jénine describes herself as « hungry », unbothered and family-oriented. She shares her experiences, projects and achievements with us, especially as it relates to nation-building and educational outreach.
---
Question & Answer
Self-Description
You describe yourself as « hungry » and unbothered. Would you care to explain why?
Well, when I say « hungry », I don't mean physical hunger, but I'm referring to the fact that I always want more and I'm willing to work harder for it. As it relates to being unbothered, I adopted this attitude following a recent car accident that left me with a concussion and nearly took my life. Someone involved in the accident did actually die as a result of the injuries she sustained. This experience helped me to really change my outlook on life. No longer was I worried about trivial matters, such as what other people thought of me. Although it was an unfortunate incident, I don't regret having experienced it because I can henceforth focus my attention on what really matters in life.
Academic Life
Tell me a bit about your academic journey from Campion to Amherst.
At Campion, I excelled academically, gaining 15 subjects at CSEC (14 grade I, 1 grade II) and 12 CAPE units (12 grade I), even placing nationally for Additional Mathematics. I was always involved in several extracurricular activities that involved outreach and innovation. In my last year of high school in particular, some of my classmates and I entered the Petroleum Corporation of Jamaica Schools Energy Competition, for which we devised a solar water pump that could be used at Campion, and later be integrated into a larger solar circuit that could run the entire school. We won JMD 1 million for its implementation, and it is now being utilised at the school.
After graduating high school, I went to Amherst College, which had offered me a full scholarship. I decided to major in Neurological Science and Economics, because I always had a love for the sciences and for business. This, despite the fact that many tried to dissuade me from pursuing these majors, being two of the most difficult majors at Amherst! Upon my arrival, from freshman year, I got involved in student government, formally known as the Association of Amherst Students (AAS). In the beginning, I was assigned to the Dining Committee, which involved reviewing meal plans and proposing nutritional and infrastructural changes. I was also in the Budgetary Committee, which meant overseeing USD 1.2 million a year to be allocated to various student groups, as well as the Faculty Orientation Committee, which involved working with Faculty Members and Students in order to organise orientation activities for incoming classes. The Sexual Respect Task Force was another programme that I was involved in, working towards creating a safe campus, especially for women. I was also responsible for hosting and organising other major events for the campus.
Outreach
What are some outreach programmes that you've been able to support at Amherst?
There is a programme that caters to members of the Amherst College community and also those of the greater community who have experienced traumatic brain injury. These often include persons who used to play sports at the professional/collegiate level, who develop chronic traumatic encephalopathy (CTE), having had several concussions. This sometimes leads to them developing severe dementia and shifts in personality. Our job is to provide them with peer support groups and « buddy » programs to help them through the trauma and alleviate the social isolation resulting from their symptoms. It requires a lot of patience and understanding because they, at times, become frustrated since their mental capacities tend to slow down and they tend to forget simple things.
How does being a part of these efforts make you feel?
Well, it has really opened my eyes to the realities of persons in such difficult situations. The typical response to such a question would be, « I'm so humbled » or something like that, but I've been dealing with vulnerable groups for quite some time now, particularly through my non-profit organisation, so you could say that doing this has become like second nature for me.
Tell me more about this non-profit organisation. How did it start? What is its objective?
It's called Youths for Excellence (YFE). I actually started it while in high school, just after I had turned 17 (See article on YFE on the Jamaica Information Service website). I originally had planned to do something meaningful for the summer that year, perhaps tutoring some primary-school children. However, I thought maybe that tutoring them on what they had already learnt throughout the academic year wouldn't be enough. Then I thought of the possible obstacles to the students' ability to learn: they were sometimes hungry, in bad health, some had poor vision and didn't even know it, some had neither notebooks nor textbooks to revise, and for others, the academic year was not enough time to cover the necessary topics. This led me to contact organisations and bodies that could sponsor the children's nutrition, healthcare (general medical exam, eye-testing, follow-up visits) and school supplies to complement the tutoring that our volunteers and we ourselves would provide. We also strove to make the model as personalised as possible, catering to each student individually and maintaining a tutor-to-student ratio of 1:3. The classes were also divided according to the students' level so as to better accommodate them. The classes usually took place over the summer and Christmas holidays, and would last about 8 hours a day, four days a week. For those who needed extra assistance with reading, writing and mathematics, an extra hour daily would be allocated to them.
Currently we're working on setting up an expo which should take place later this year. Also, we'd love to put on a fund-raising concert in the near future. In addition, we've been collaborating with experts in the field to develop a model by which YFE could be converted into a school with hired, trained professionals, not just in Jamaica, but also in the Netherlands and the U.S. In the Netherlands, my aim is to work with refugee populations, while I plan to cater to disadvantaged groups in both Jamaica and the United States.
Where does all this passion and drive for outreach come from?
Personally, I know what it's like to want everything, but to not have everything. I didn't grow up in a rich family. Everything that I've had, I've had to work really hard for it. I'm very grateful and fortunate to have had a mother who would sacrifice a lot for me to ensure that I was able to get the best education possible.
For many who haven't been able to benefit from a good education, it would be unfair to blame their parents all the time. Yes, some parents don't do much so their children can receive a proper education. However, in some cases, despite the parents' desire for their children to succeed, they don't necessarily have the skills or the resources to provide their kids with such an education. These are the parents who, when presented with an opportunity for their children, will take full advantage of it. It's just a question of opening doors for them, in the same way that many doors were opened for me. For example, I'm here at Amherst on a full scholarship, and fortunately so, because otherwise, I know that I couldn't afford to attend university on my own.
Do you plan to extend these efforts to the Caribbean region? Is regional integration involved in any of your projects?
I'm always looking to expand or improve my endeavours. In fact, I'd love it if my work spread all over the world, really. However, in order to do so, I have to find or develop testable models. Right now, I'm looking for one that works across the Commonwealth Caribbean, and I'm starting with Jamaica. I'm also seeking a model that works in the E.U. for refugees there (that could possibly be taken to the E.U. Parliament as one of its initiatives), and one that works in North America. Once those models are tested and accepted by professionals, I hope to spread it.
Achievements & Awards
How did you feel when you won the Prime Minister's Youth Award for Excellence?
I felt really good in that moment. It felt very nice to be acknowledged. I was literally frozen in my chair upon hearing my name being called, because I couldn't believe that, out of all the talented, creative minds who were nominated for the award, I had won. I kept asking myself, « Why me? » It also helped me to view myself in a more positive way, because I didn't believe that I could achieve something like that.
What do you consider to be your biggest achievement?
I would say that my biggest achievement has been getting better and accepting myself more and more each day. Growing up, I've always been faced with the pressure of doing and being the best, especially coming from a family in which success was important. This would often leave me feeling inadequate, as if I wasn't enough. I'm not yet fully past this, but I can say that every day, I'm learning to accept myself more and more and to acknowledge that I am enough.
Future Endeavours
What are your plans for the future?
Right now, I'm focused on finishing this undergraduate degree, after which I plan to take a year or so off from my studies to pursue business. As I said before, I really do love the idea of entrepreneurship, so this will be my focus before entering medical school (in the U.S., in order to go to med. school, one must have done an undergraduate degree in a related course of study). This will also allow me to save up some funds for med. school, because I really don't want to be in crippling debt as a result of hefty student loans!
I'm also quite interested in getting involved in politics, as I believe the most effective way to create any type of change is through policy and legislation. Getting into positions of power enables you to make long-term changes, which is ideal. This, of course, would not only be limited to one geographical space in particular. In order to achieve my objectives that I have for the Netherlands, for example, one would be naive to think that political connections aren't necessary to do so. Also, as it relates to my own country, Jamaica, I hope to become Prime Minister one day, because I don't like what I'm seeing in the current political landscape from either of the political parties. The political culture in Jamaica is, in a sense, flawed because people tend to focus on the party instead of the long-term goals. Despite the fact that some politicians may have excellent plans for change, you'll always have those who refuse to vote for those persons, because they represent another political party. In my view, our nation would go so much further without such an attitude.
This might be a strange question to you, but where do you plan on living in the future?
I want to live and work in multiple places. Right now, I really want to go home! Still, I might be interested in working in both the U.S. and Jamaica. Honestly, though, many people tend to speak negatively about Jamaica and highlight its problems. I acknowledge that we do have problems, but they're problems I am accustomed to and can deal with. Before leaving Jamaica, I'd never had to deal with racism. I never viewed myself as different or as the other, before I left. Being in a country where that seems to be highlighted quite often, I doubt that I'd want to raise my children, who will be black despite the race of their father, in such an environment. The self-esteem issues associated with that are disheartening, and I don't want that for my children.
Of course, this isn't to say that Jamaica doesn't have its issues. Whereas I would consider racism to be a very minor issue here, Jamaica has a serious problem with classism. The difference is, however, that I can change my class, but I can't change my race. There's also a problem with colourism, but I feel that this is often overshadowed by classism. For example, I might be the darkest person in a room, but people's perception of me and the way they treat me might improve if they assumed that I was of a higher class or that I was wealthy. At the end of the day, the problem lies within the preoccupation with how much money one has.
Regional Integration
Do you think Jamaica does enough to exchange culturally with the non-English-speaking Caribbean? If not, what needs to be done to bridge this gap?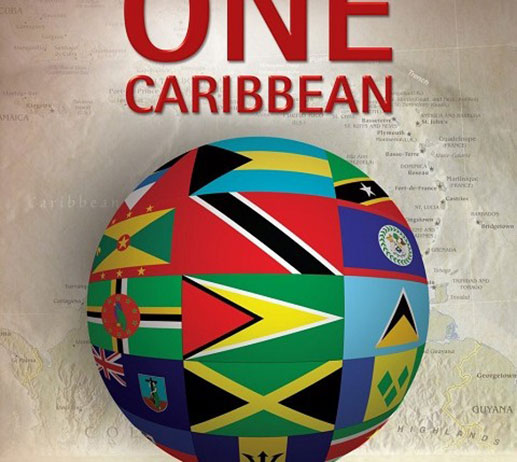 No, I don't think so. I don't think that Jamaica really tries to spread its culture either; it just happens! I mean, the Jamaican diaspora is huge. In just the U.S. alone, there are about 800,000 of us, so just our size alone is enough to cause this cultural dissemination to take place. I don't think that the government necessarily has to do much to spread its culture, because of the 'free publicity' that comes from word-of-mouth and the country's reputation for tourism. As Jamaicans, being very proud of our country, we tend to share a lot about it with our friends from abroad, and this naturally creates interest among these people who have never seen Jamaica but want to experience what Jamaica is.
As it relates to our interaction with the culture of the Spanish, Dutch and French-speaking Caribbean, I don't believe we get to know our neighbours from other language groups very well, either. The closest we probably get to this is our relationship with Trinidad and Barbados, countries that already share the English language with us. In order to bridge the gap between us and the rest of the Caribbean, I think the heads of state of the various Caribbean nations and territories could establish educational programmes that incorporate topics having to do with the Caribbean. They could also establish more exchange programmes between the universities of the Caribbean, in which credits from other Caribbean universities can be transferred to make up your credits at your local university. We could also try to organise various cultural festivals or events each year that aren't just focused on the Commonwealth Caribbean, such as a Pan-Caribbean track and field meet. This would contribute to the development of camaraderie and unity among the inhabitants of the different Caribbean countries and territories, which will be instrumental when the time comes for us to respond to global issues as a region.
Concluding Remarks
In anything that you're doing in life, just do you.
For more information about Jénine Shepherd, please visit her official website.